Founded in 2012, LifeChamp Sdn. Bhd. is a youth training and marketing company dedicated to accelerating the youth's journey to success. We provide a series of trainings from financial education, entrepreneurship to leadership to nurture youths so they can excel as a champion in life. Through our creatively-designed social entrepreneurship CSR programme, we provide a platform for MNCs to reach out and empower underprivileged students to address the pressing social issues in their community. We also help companies build brand affinity with the youth. LifeChamp Sdn. Bhd. is part of Quest Group.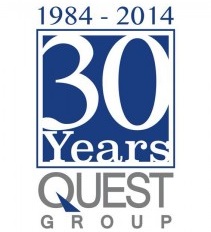 Quest Group has been established since 1984 and has enjoyed a leading position in the market place, covering the area of consulting, training, publishing, and event management. We have our own R&D unit which produces training systems and develops methodologies to cater to local norms and culture. Quest Group presently has offices in Kuala Lumpur, Singapore, and Shanghai with operations in Bangkok, Jakarta, Beijing and Hong Kong.
Our Vision
To be Malaysia's leading youth training & marketing company by 2020
Our Mission
Our mission is to empower youths to their greatest potential so they can develop the right skills and knowledge to excel as a champion in life.
Our Values
In LifeChamp, we believe and embody these 5 values in carrying out our duties. Our values guide the way we work with our partners, stakeholders, our communities and with each other.
1. Integrity
We believe in and are willing to support high standards of integrity and ethos in all our undertakings.
2. Accountability
We are accountable for our work and responsibilities in all our undertakings. We believe in putting our clients' interest ahead of ours. We strive to provide the best and safe learning environment for our students and delivering the best service to our clients.
3. Excellence
We are committed to delivering incredible results to our clients and stakeholders. In whatever things we do, we strive to achieve excellence and produce high quality of works to our clients. If excellence is possible, good is not enough for us.
4. Teamwork
We believe teamwork makes the dream work. We create a harmonious workplace and support each other in achieving our goals.
5. Nimble
We act fast and agile in our work and are quick to change. We believe in constantly changing and developing ourselves to adapt to the fast-changing needs of our stakeholders to ensure that we remain relevant in providing values to our stakeholders.